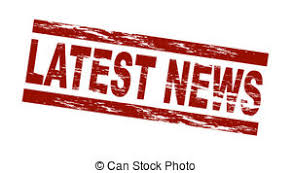 Did you see the newest we have to offer?? Online payment is up and running! You don't have to pay that way but it is up if you would like that added convenience!
Welcome to the 86th Annual La Junta Kids Rodeo and Race Meet!
La Junta Kids Rodeo and Race Meet continues to promote cowboy tradition in the Arkansas Valley and surrounding areas of Southeastern Colorado. Our once-a-year rodeo draws participants from Colorado, Oklahoma, Texas, and New Mexico and sometimes as far away as California.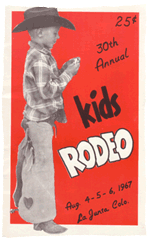 Our rodeo helps the young cowhands hone their rodeo and competitive skills. Many of our participants have entered high school and college rodeo teams and have even competed at National Finals Rodeos in Las Vegas!
On August 4th thru August 6th, 2023, we will host our 86th La Junta Kids Rodeo and Race Meet. We welcome all participants and encourage sponsors to join in our support of the young performers. La Junta Kids Rodeo is designated as a 501(c)(3) charitable organization, so that any sponsor contributions are tax deductible.
See y'all in August!